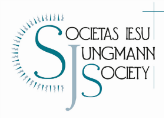 29 June 2019
Sts. Peter & Paul
Dear Brothers in the Jungmann Society and friends:
As your President I am writing to thank all who gathered in Nairobi for our biennial meeting last June. I regret that I was not able to join you because of recovery from surgery but am delighted to know that the meeting went so well. Many thanks to our past president Dennis Smolarski and all who made the meeting a success.
The Jungmann Council met in January in Rome to discuss the evaluations of the 2018 meeting, which were extremely positive and encouraging with many positive and helpful suggestions. It was particularly heartening to note the enthusiastic comments of new visitors to the Society, some of whom became members at the end of the meeting. At that point the plan was to hold our biennial meeting in 2020 in Rome on the theme – "Jesuits and Liturgy on the Margins."
The Council held a Zoom video conference in early June and in light of recent developments in the Society we decided to broaden our scope. The meeting will focus on "Jesuits, Liturgy and the Universal Preferences of the Society of Jesus." This will enable us to deal with liturgy and the promotion of the Spiritual Exercises, care for our common home, walking with the excluded and accompanying youth. We hope that with this focus we can be of genuine help to the whole Society of Jesus. In addition, we are planning to spend some significant time on the perennial topic of liturgical formation for Jesuits.
And so I am happy to invite you to our ninth biennial meeting to be held at the Villa Aurelia in Rome from 22-27 June 2020.
I encourage you to ask your Provincials about men in theology studies and early pastoral life who have an interest in liturgy and worship, and who would find the theme of the meeting engaging, who may be invited to participate and even to apply for membership in the Jungmann Society. As you know, it is our responsibility to bring these men to the attention of those responsible for their formation and missioning. The future participants must get in touch with Marc Reeves, SJ, our Secretary (jungmannsociety@gmail.com ).
We remind you that said candidates must have been missioned to theological studies or already have concluded their theologies studies. They also must receive permission from their Provincial for the purpose of participating and/or applying for membership in the Jungmann Society.
At the same time, I ask you to consider requesting from your Provinces the necessary funding for our meetings so that no one may be prevented from attending the meeting because of lack of funds.
Sincerely yours in Christ,
John F. Baldovin, S.J.
President, International Jungmann Society for Jesuits and the Liturgy
On behalf of the Jungmann Council:
Jérôme Guingand, S.J. (France), Vice-President/President Elect
Dennis Smolarski, S.J. (USA), Past-President
Marc Reeves, S.J. (USA), Secretary
José Rafael Garrido, S.J. (Colombia), Treasurer
Rigobert Kyungu, S.J. (Congo – DRC), Delegate