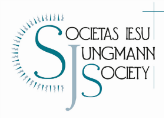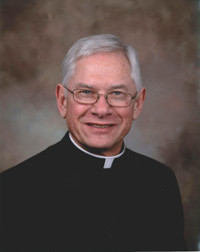 17 January 2017
Save the dates!
Réserver les jours sur vos calendriers!
Reserve los días en sus calendarios!
Dear Brothers, Pax Christi!
My greetings to you as we enter more fully into the Ordinary Time of this liturgical year and into this calendar year of 2017.
Through this brief note, let me share some news with you.
Last week, the council members of the Jungmann Society met in Boston, Massachusetts. We reviewed the evaluations of the Dublin Congress and were pleased that so many participants offered such positive evaluations of the topic of the Dublin Congress. We also reviewed the suggestions made regarding the location and the topic of the next Congress.
After discussion, the members of the council have proposed that, tentatively, the next Congress be held in Nairobi, Kenya, from the afternoon of Monday, June 25, 2018 to noon of Saturday, June 30, 2018.
The working title for the Congress is "The 'People's Mysticism': Inculturation of Worship and Popular Piety." This theme, we hope, would address the concerns of those who proposed that the next Congress address the interaction of popular devotions and the liturgy, and it reflects Pope Francis' thoughts on popular piety as found in Evangelii Gaudium, nos. 69, 70, 122-126, especially no. 124.
Finally, as you know, Eric Orland SJ, who had been elected as Vice-President of the Jungmann Society in Dublin, was appointed as Provincial of French-speaking Canada during GC 36. As a result, he will not be able to serve as vice-president nor become president at the end of the next Congress. Thus, at the 2018 Congress we will have to elect both a new president and a new vice-president for future service, as I make the transition to the role of past-president.
May God's blessings be with all of you in your current apostolic activities, whether they be academic or pastoral.
In our least Society,
Dennis Smolarski, SJ (CFN)
President
On behalf of the Council:
Andrew Cameron-Mowat, S.J. (BRI), Past President
Paul Janowiak, S.J. (ORE), Delegate
Washington, Paranhos, S.J. (BRA), Treasurer
Marc Reeves, S.J. (CFN), Secretary